capital markets regulations, faster and easier
Lexata makes capital markets regulations easier to find and understand.
Companies and investment banks can answer compliance questions for themselves; working with outside counsel is faster and less expensive.
Law firms can advise on securities law matters more efficiently, freeing up time for analysis and strategy instead of rule-finding.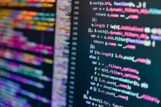 Lexata's database of Canadian securities laws covers the following topics as of November 2021:
Financial Statements
Non-GAAP Financial Measures
Early Warning Reports
Insider Reports
Exemptions from the Takeover Bid Rules
Investment Fund Compliance
You can search the database with plain language questions.
Lexata's technology means you don't have to be an expert to check compliance rules.
Please contact Lexata for a demo and pricing information.
Leslie McCallum, Founder and CEO
Canadian and U.S. securities lawyer, Torys LLP and Shearman & Sterling LLP
Adjunct Professor of Securities Law, U of T (2007-2010)
Ontario Securities Advisory Committee (2012 – 2014)​
Columbia University LLM; ​University of Toronto LLB; Queen's University B.Comm​
lmccallum@lexata.ca
accessible securities laws